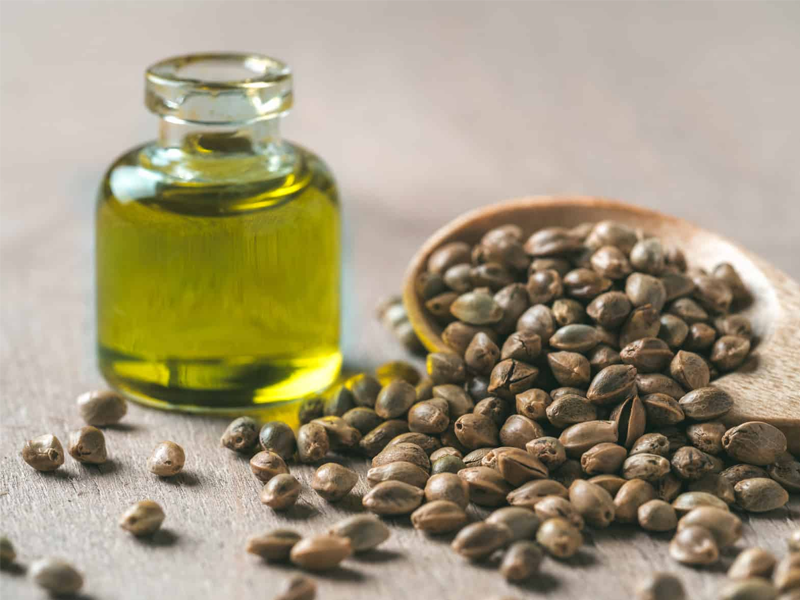 The versatility of hemp extends beyond the many industrial uses or components of the plant. Hemp is a nutritious food that is not only a desirable for humans, but is a superior option to corn or soy ingredients for horses as well.
The Seeds
Hemp seeds, found in the hemp plant after the flowers die off, are packed with nutrition. High in protein and healthy fats, the seeds contain several other benefits including calcium, magnesium, manganese, phosphorus, potassium, zinc, Vitamin E and Vitamin A.
Humans and horses alike need healthy fatty acids that can only be found in food. These fatty acids cannot be produced in the body and must be consumed. For humans and horses, hemp oil contains a healthy balance of omega-6 to omega-3; if horses consume enough omega-3, however, their bodies can produce the other fatty acids they need.
The Oil
Along with hemp seeds, hemp oil also contains many benefits. The essential fatty acids are also found in hemp oil as the oil is derived from hemp seeds. Beyond these fatty acids, hemp oil also supports healthy skin and improves existing skin conditions. Humans and horses alike can benefit from the moisturizing qualities hemp oil offers.
Gamma linolenic acid, or GLA, is also found in hemp oil. This is an uncommon compound to find in food, and other food sources such as corn and soy do not contain it. Helpful for humans and horses, GLA is anti-inflammatory, cancer-fighting, immune system-supporting, and helps with insulin resistance.
The Protein
Hemp protein is found in the seeds of the hemp plant, or in protein powder made from the seeds. One ounce of hemp seed contains 9.2 grams of protein. All 10 essential amino acids are present, making hemp protein a great protein option for humans and for horses. For horses, consuming these 10 amino acids means their bodies can produce